Partnership with OASIS Group Distribution company:
profitable, convenient, reliable
In the basis of our partnership we mean to tune up long-lasting, safe and trusting relationships. We offer service that ranges from logistics to all-inclusive distribution. We build individual relationships with every new partner to aim for effective work and mutual profit as well.
Distribution channels
More than 10 000 outlets in total
Category А (Shopping capacity > 300 м²)
Category B (Shopping capacity < 300 м²)
Category C (Shopping capacity < 70 м²)
Pharmacies
Wholesale buyers, regional clients, dillers
Market places
Corporate clients
Pharmaceutical companies
State purchases
Our partners value us for:
Know-how in all processes
High-level customer service
Effective work with the push sales
We organize social programs and coaching
We offer more than just a distribution - we function as a representative.
WE WILL BE HAPPY TO SEE YOU AMONG OUR PARTNERS!
Send your request and we will contact you!
We maintain an individual approach to every new partner and take into account the specifics of their business and product line-up.
OASIS Group Distribution company is an exclusive distributor of well-known manufacturers:

TZMO SA –  is a leading European manufacturer and a provider of medical goods, hygiene and make-up products that are highly demanded among Polish customers. Besides that, there is an ongoing growth in number of loyal consumers of our goods in the world's markets.

Perfumery and cosmetic company "Сонца" is a manufacturer of modern detergents, domestic chemicals and personal care products. The company has a vast geography of shipping into CIS countries and EU, and it is actively developing its export. There is a strict quality control at all stages of production. There is its own laboratory. All that can guarantee high quality products.

PCC Consumer Products Kosmet is one of the leading manufacturers of domestic chemicals and make-up. The company has been working for more than 20 years on the market. It's a part of international concern PCC SE — one of the biggest chemical manufacturers in Europe. The company voluntarily initiates the steadfast development and its production is being made to the highest international standards such as GMP, IFS, BRC, ISO, AISE.

"KROKMART" company – is one of the leading manufacturers of general purpose goods under its own trademarks on the territory of Siberia and Far East. The company has been on the market for more than 15 years. You can see its goods not only in Russia but also in CIS countries: Belorussia, Kazakhstan, Turkmenistan, Georgia, Azerbaijan. Own production allows to monitor the quality of products from the moment of ordering raw materials to packaging of finished products.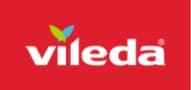 VILEDA — is a trademark of the German concern Freudenberg, the leader on European market of cleaning accessories.
VILEDA — it's innovative high quality goods for home care, and they can help safe your time while cleaning, and they can help you enjoy what is really important in our life.

Edgewell Personal Care is a new word in the world of personal care! Edgewell Personal Care company was founded in 2015 but it has a long history of creating quality and innovative products in the area of shaving sticks and other personal hygiene products.